Register now to receive these FREE recordings and to be notified about our next Conscious Partnership Conference:
Feminine-Masculine Balance: The Critical Partnership with Anodea Judith & Andrew Harvey
Are You Confused About Love? Get Clear. Become Wise. Feel Secure. with Lion Goodman & Carista Luminare
Click photo for more info
Deva Premal & Miten
Gay and Katie Hendricks
Anodea Judith, PhD
Andrew Harvey
Satyen and Suzanne Raja
Alison Armstrong
Ifalade TaShia Asanti
Judith Ansara MSW and Robert Gass EdD
Tosha Silver
Kute Blackson
Lion Goodman & Carista Luminare
Allana Pratt
Reverend Mutima Imani
Lisa Schrader
Sharon Salzberg
Caroline Muir
Jayson Gaddis
Gal Szekely & Liron Cohen
Gordon Davidson
Riane Eisler
Corinne McLaughlin
Saniel Bonder and Linda Groves-Bonder
Matthew and Terces Engelhart
Gary Zukav and Linda Francis
Dr. Daniel Amen
Arjuna and Chameli Ardagh
Amira Diamond and Melinda Kramer
Gangaji and Eli Jaxon Bear
Dr. Hazel Henderson
Davina Kotulski
John Burgos & Eden Amadora
With Your Main Hosts:
Stephen Dinan
CEO of The Shift Network, Author, Member of Transformational Leadership Council
Devaa Haley Mitchell
Founder of the Inspiring Women Summit, Leadership Coach and Spiritual Guide for Women
The Conscious Partnering Summit 2019 includes a combination of current presentations and some very special sessions recorded in recent years. We've hand selected the "best of the best" in relationship advice from our lineup of incredible guest speakers.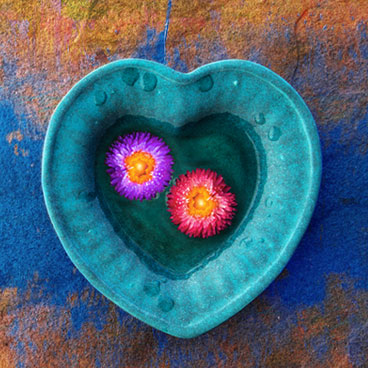 Are you longing for true partnership?
What if every relationship in your life was built on authenticity, conscious communication, and collaboration?
Conditioning, trauma, and fear may be preventing you from creating the conscious connections you desire...
Other unconscious patterns can also block your ability to align your actions with what you most want to create in your life... and the world around you.
The genius of collaboration, the joys of love, and the gifts of social synergy can only emerge out of conscious partnerships...
Yet, these skills are not innate.
You can discover the keys to true intimacy and co-creating with others with the Conscious Partnering Conference series.
Our powerful lineup of esteemed teachers share with you exactly how to build successful relationships, business partnerships, and collaborations — from your home to the office to groups that share your passion for positive change — based on clear principles and practices that create fulfilling partnerships and allow everyone's gifts to shine.
Discover new skills and practices you can apply in every area of your life... from finding and sustaining romance and creating deeper bonds with your children to building fun and successful business partnerships and collaborating with others to bring about peace, sustainability, and abundance for all.
The evolutionary speakers in this series empower you to transform your life (and our world) through ALL of your relationships.
Transform Your Life (and Our World) Through Your Relationships
Humanity is at a turning point...
It can be heartbreaking to witness the division that's distracting us from the solutions that can actually heal our world. Yet, within the crisis, there is opportunity... and the potential to forge partnerships like never before.
Partnerships and collaborations are rooted in a joint mission to shift the consciousness of the planet. Together, we CAN co-create a world that truly works — and works for ALL.
This work begins at home... in your daily interactions, connections, and partnerships.
SIgn up for the Conscious Partnering Conference series to be part of the solution, and learn new skills and techniques you can apply in every area of your life.
Here's some of what our brilliant speakers are sharing with you...
| | |
| --- | --- |
| | Deva Premal and Miten invite you into their secrets for creating healthy, productive relationships with a perfect balance of individuality, togetherness, and community involvement. |
| | Gay and Katie Hendricks offer invaluable insights on creating exceptional relationships based on what they've learned from their 32 years of working together. |
| | Judith Ansara and Robert Gass highlight the art of conscious relationships... for individuals and couples. |
| | Stephen Dinan and Devaa Haley Mitchell share what it takes to develop, honor, and revere true sacred union in your romantic partnerships. |
| | Lion Goodman and Carista Luminare highlight research they've combined from many disciplines into a practical set of skills to shift your relationship from insecure to secure love that matures and deepens over time. |
| | Andrew Harvey and Anodea Judith illuminate the imperative balance of both feminine and masculine wisdom and values — in our personal lives and on a global level — as we navigate back to a healthy society and planet. |
... and much more!
The Conscious Partnering Summit 2019 includes a combination of current presentations and some very special sessions recorded in recent years. We've hand selected the "best of the best" in relationship advice from our lineup of incredible guest speakers.
In this groundbreaking series, you'll discover:
How to gracefully navigate common triggers & conflict in intimate relationships
Essential tips for communicating your desires effectively to get your needs met
Keys to consciously parenting your children
Important differences in masculine & feminine relating styles to help you better understand each other
The importance of creating deep bonds with your communities — moving beyond "me" to "we"
That you can trust love, regardless of the disappointments you may have faced in previous relationships
The role spirituality plays in creating relationships of depth, honesty & full acceptance
How conscious partnership leads to a better life & a healthier world
Tips for igniting your erotic intelligence
A path toward claiming your divinity & redefining love-making as you age
Why the radiant feminine energy of love can create far-reaching transformation
Wisdom for embodying the full spectrum of your gender identity
Ways to determine your own hierarchy of needs, so you can experience true empowerment & ecstasy
Why the emergence of feminine wisdom and values — in partnership with a balanced masculine — is crucial to a healthy society & planet
And you'll be welcomed by Devaa Haley Mitchell, founder and host of Inspiring Women with Soul and co-founder of The Shift Network, and Stephen Dinan, co-founder and CEO of The Shift Network. Devaa and Stephen have put their conscious partnering skills to work in co-creating The Shift Network into a global leader, in their marriage, and as parents.
Co-Sponsors