Thank you for Registering!
The live event is over. However, we've sent you 2 recordings from this amazing series — for FREE! Check your inbox for details!
PLUS here's a Special Offer for You…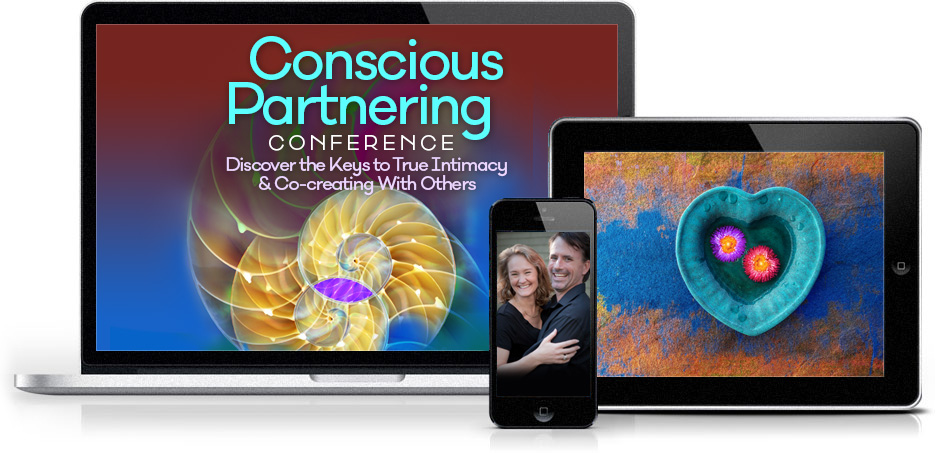 Here's What You'll Receive With
The Conscious Partnering Wisdom Collection 2019
The Conscious Partnering Wisdom Collection 2019 gives you the opportunity to receive lifetime access to:
| | |
| --- | --- |
| | Downloadable MP3 Recordings of EVERY session in the 2019 Conscious Partnering Conference series – listen on your computer, tablet, or smartphone! |
| | PDF Transcripts of each session – to refer back to, follow directions, take notes, highlight & more! |
| | PLUS Your Bonus Collection of 8 amazing gifts from esteemed relationship experts — including Alison Armstrong's COMPLETE Shift Network 8-session course, Living the Queen's Code: Honoring Yourself & Transforming the Way You Relate to Men! (Total Bonus Value: $697!) |
The visionary women and men featured in The Conscious Partnering Wisdom Collection 2019 share profound wisdom and cutting-edge practices — for truly conscious and collaborative relationships.
With this invaluable resource always at the ready, you'll discover:
How to gracefully navigate common triggers & conflict in intimate relationships
Essential tips for communicating your desires effectively to get your needs met
Keys to consciously parenting your children
Important differences in masculine & feminine relating styles to help you better understand each other
The importance of creating deep bonds with your communities — moving beyond "me" to "we"
That you can trust love, regardless of the disappointments you may have faced in previous relationships
The role spirituality plays in creating relationships of depth, honesty & full acceptance
How conscious partnership leads to a better life & a healthier world
Tips for igniting your erotic intelligence
A path toward claiming your divinity & redefining love-making as you age
Why the radiant feminine energy of love can create far-reaching transformation
Wisdom for embodying the full spectrum of your gender identity
Ways to determine your own hierarchy of needs, so you can experience true empowerment & ecstasy
Why the emergence of feminine wisdom and values — in partnership with a balanced masculine — is crucial to a healthy society & planet
...and much more!
Receive conscious relating practices you can apply in every area of your life — from finding and sustaining romance and creating deeper bonds with your children... to building fun and successful business partnerships... to communicating in ways that bring about peace, sustainability, and abundance for all.
PLUS you'll receive ACCESS to these BONUSES when you upgrade!:
Living the Queen's Code: Honoring Yourself & Transforming the Way You Relate to Men
with relationship expert and author of The Queen's Code, Alison Armstrong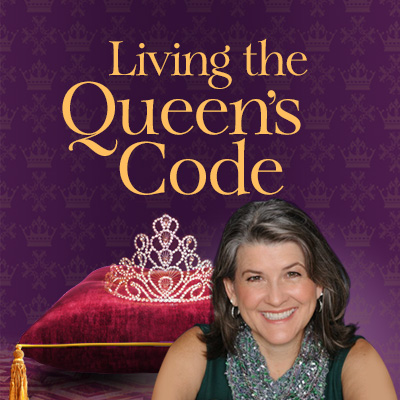 Join Alison Armstrong to access the secret code for understanding men and receiving the respect, devotion, and honor you desire... while discovering simple, powerful approaches for creating and maintaining MUTUALLY fulfilling relationships with men that will enliven and empower YOU.
In this inspiring 8-session course, you'll discover:
What it means to be a feelings-based organism and learn how to use those feelings powerfully
How to understand the male "operating system" and what makes it different from the way women operate
Why curiosity about men will get you further than making assumptions
How your expectations of other people can damage your self-esteem
Why the protector and provider archetypes are so important to men (and how to work with them rather than against them)
How emasculation and objectification trigger each other
How communicating in the "Language of Heroes" through making simple shifts in word choices can call forth the best in men
Receive eight 90-minute sessions (recordings + transcripts):
Module 1: Revelations
Module 2: The Journey Begins
Module 3: Hatpins, Stilettos & Swords
Module 4: Liberation & Illumination
Module 5: Pumpkin Hours to Desserts
Module 6: The Breaking Point
Module 7: Beyond the Damsel in Distress
Module 8: The Soul of a Man
The Shakti Summit: The Sensual Heart of the Sacred Feminine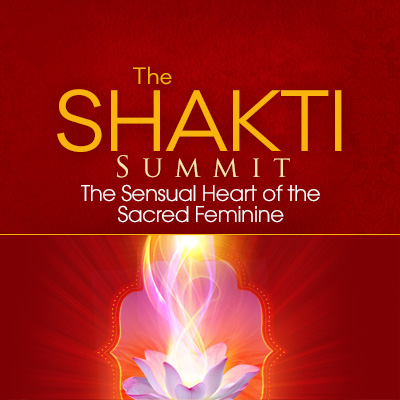 Ignite a passionate life infused with heart, sensuality & spirit! Featuring 20+ top sensuality and relationship experts and spiritual teachers — including Marianne Williamson, Jean Shinoda Bolen, Chameli Ardagh, Margot Anand, Saida Desilets, Kute Blackson, Tosha Silver, DeAnna L'am and others — and hosted by coach, author, and sacred sexuality teacher Lisa Schrader.
Your Search for Love as a Path to Enlightenment
Audio Dialogue with Andrew Harvey and Ken Page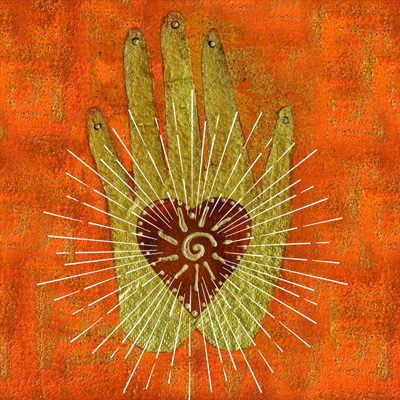 In this interview, Andrew Harvey, one of the worlds greatest scholar-mystics and teachers will explore the ways in which you can turn your search for love into a journey of profound, life-changing spiritual growth; how your relationship to your sexuality and to your romantic self can become a portal to deep revelation, service to humanity, and your own connection to the divine. He will teach exercises and practices which will help listeners transform their dating life, sexual expression and search for love into a pathway to their own illumination and toward the healing of the world. Everyone who is seeking both love and spiritual evolution should hear these profoundly moving insights by one of our great world teachers.
Andrew Harvey is an author, speaker and founder/director of the Institute of Sacred Activism, an international organization focused on inviting concerned people to take up the challenge of our contemporary global crises by becoming inspired, effective and practical agents of institutional and systemic change, in order to create peace and sustainability. He has written and edited over 30 books and received many awards, including the Benjamin Franklin Award and the Mind Body Spirit Award.
Creating Thriving Relationships With the Chakras
Audio Dialogue With Anodea and Harville Hendrix, PhD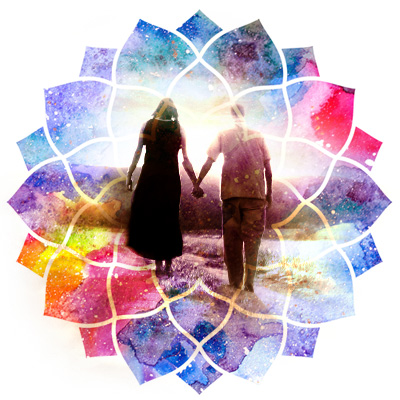 In this special dialogue, Anodea is joined by renowned relationship expert Harville Hendrix. Drawing on their decades of working with thousands of couples, these two luminaries share insights into how you can create thriving relationships throughout life while weaving in the teachings of the chakras to manage the subtle (and not so subtle) challenges and opportunities of life.
Harville Hendrix, PhD is a Clinical Pastoral Counselor who is known internationally for his work with couples. He and his wife, Helen LaKelly Hunt, PhD, co-created Imago Relationship Therapy and developed the concept of "Conscious Partnership." Their partnership and collaboration has resulted in nine books on intimate relationships and parenting. Harville holds a PhD in Psychology and Theology from the University of Chicago, and has received an honorary doctorate and two distinguished service awards. He's appeared on many national television shows, including 17 guest appearances on The Oprah Winfrey Show. Harville is the author of Getting the Love You Want: A Guide for Couples and Keeping the Love You Find: A Personal Guide, both New York Times bestsellers.
Sacred Activism & the Epic Spirituality of Love
5-part Audio Program From Andrew Harvey and Chris Saade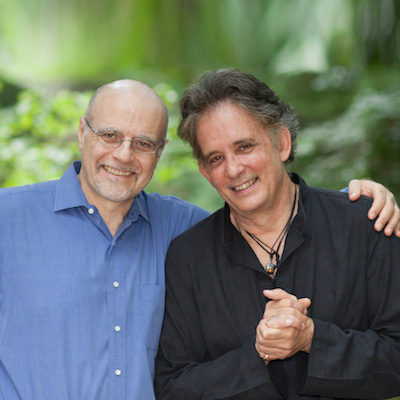 A dynamic team, Andrew Harvey and Chris Saade passionately explore the evolutionary coming together of the freedom of individual authenticity with the passion to serve our world. They assert the importance of the spiritual and global task of creating freedom, justice, and peace. The two dedicated teachers will inspire you through their animated discussion of philosophies and deep wisdom paired with profound guidance. As they delve into the ways we are each connected to the epic dream of love, they explore the crucial roles of individual authenticity; deep heart-awareness; the calling to facilitate peace, freedom, and justice; and how all of these components can be brought down from the ideal realm to earthly manifestation.
The Next Step in Love Relationships
Audio Dialogue With Chris Saade and Mandy Bird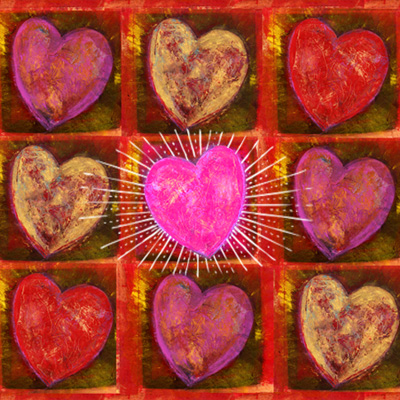 During this bonus hour Chris will be joined by Mandy Bird, a seasoned and licensed therapist, radio personality and long-term associate of Chris's who is consistently on the cutting edge of psychological tools around relationships. Not only that, but as much as we love Andrew and Chris, we'll get to hear a powerful and knowledgeable woman's perspective on Evolutionary Love Relationships. The two will reveal tools to move away from the "model of change" and the exhaustion this model creates, explore why privatized relationships tend to falter and how to get them back on track, and discuss the psychology of bonding through mutual respect for freedom of authenticity and passion for active solidarity.
Mandy Bird is a licensed therapist in practice for nearly 25 years. She devotes herself to counseling individuals, couples, and families struggling with the effects of depression, anxiety, grief, sexual abuse and trauma. Of equal importance, Mandy guides and supports her clients in discovering their own authentic voice and excels in her role as a Grief Transformation Specialist. She has led numerous groups, workshops and retreats around themes such as self-esteem, grief and loss, personal empowerment, communication and intimacy, and career and life visions. Practicing what she teaches, Mandy has been fiercely committed to her own personal work and has trained at the Institute for Life Leadership and Coaching for over 18 years. She is also certified as a Grief Coach and Facilitator through the Institute. Most recently, Mandy co-authored Your Tears are the Source of Your Passion. Written with author and psychological teacher, Chris Saade. The book is expected to be released in 2017.
Fireside Chat
Audio Dialogue With Alison Armstrong and Arielle Ford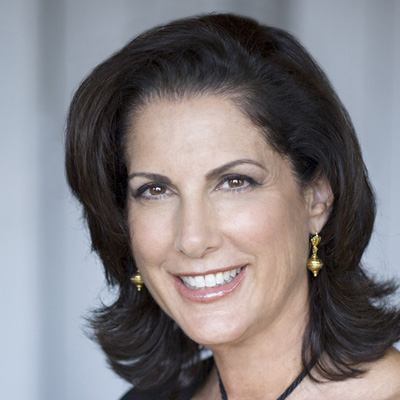 In this very personal audio interview, Arielle shares about her life-changing sabbatical. Learn about the impetus for Arielle's sabbatical, how it was different than she expected, and how it changed her. She shares how she learned to set boundaries at work, what five components have to be present in order for her to say yes to a project as well as:
How Arielle has set up her work life to do creative projects as her creative outlet
How she now does things to fill herself up rather than deplete herself
How we can have the benefits of a sabbatical without taking time off work
How her Identity has been her accomplishments: "Who I am is what I've done" and how she is trying to rewire that
A Short, Deep Dive into Heaven on Earth
Audio Dialogue with Tim Kelley and Martin Rutte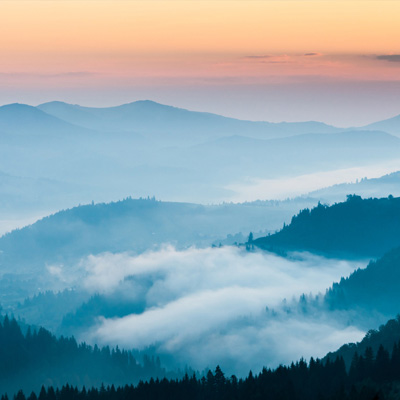 Join course leader Martin Rutte as he interviews Tim Kelley and explores: what is Heaven on Earth; why is it emerging as a meme now; how do you embody it; how does blame prevent Heaven on Earth from rushing in; how do we get 'we' involved.
Tim Kelley is a global change agent and internationally renowned expert on higher purpose. He works with top leaders in many fields and countries to transform human institutions and evolve society to its new form. Tim's methodology, True Purpose, has been featured internationally in magazines, newspapers and on television. Tim has trained over 1000 consultants, therapists and coaches in his methods. He has worked with hundreds of CEOs, including top leaders and executive teams from such companies as Nabisco, ING, Oracle, Lexmark and AOL. Tim formerly worked as a leader at Oracle, two levels below the CEO. He is the author of True Purpose and the bestselling coauthor of three other books. Tim has commanded military organizations, including an amphibious assault craft unit, and is a retired Naval Reserve officer. He holds a bachelor's degree in mathematics from MIT.
You'll receive ALL of these bonuses (Valued at $697) PLUS unlimited access to the powerful tools, resources, and loving practices you can start applying in your life today!
Your Conscious Partnership Toolkit
What if every relationship in your life could be built on authenticity, conscious communication, and collaboration?
Conscious relating skills are not innate...
That's why our powerful lineup of esteemed teachers act as your personal guides as they show you exactly how to build successful relationships, business partnerships, and collaborations — from your home to the office to groups that share your passion for positive change.
In this exclusive collection, they share clear principles and practices for creating fulfilling partnerships that allow everyone's gifts to shine.
The Conscious Partnering Wisdom Collection 2019 will give you keys to true intimacy and co-creating with others.
Here's What You'll Receive: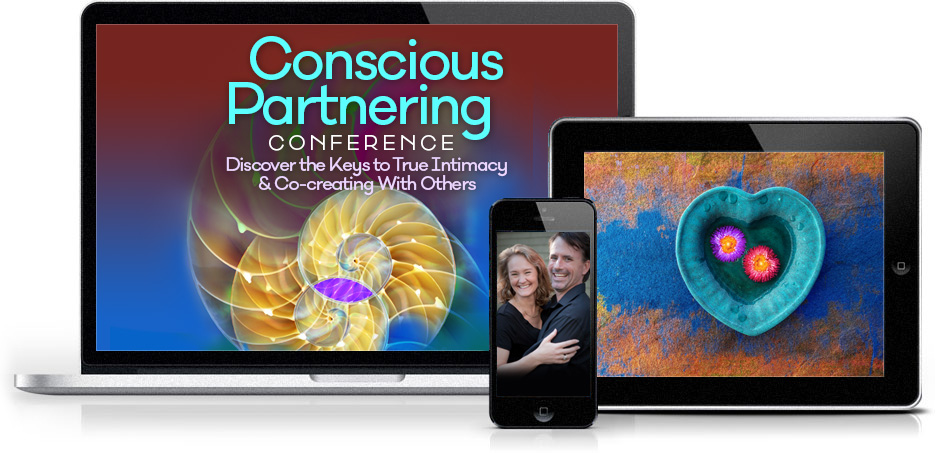 The Conscious Partnering Wisdom Collection 2019
The Conscious Partnering Wisdom Collection 2019 includes:
| | |
| --- | --- |
| | Downloadable MP3 Recordings of EVERY session in the 2019 Conscious Partnering Conference series — listen on your computer, tablet, or smartphone! |
| | PDF Transcripts: of each session — to refer back to, follow directions, take notes, highlight & more! |
| | PLUS Your Bonus Collection of 8 amazing gifts from esteemed relationship experts — including Alison Armstrong's COMPLETE Shift Network 8-session course, Living the Queen's Code: Honoring Yourself & Transforming the Way You Relate to Men! (Total Bonus Value: $697!) |
OUR 100% GUARANTEE MEANS NO RISK TO YOU!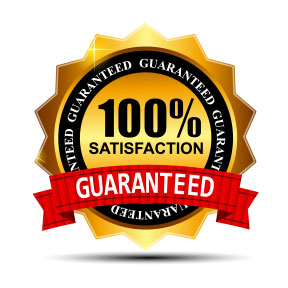 When you upgrade today, your purchase is backed by our complete money-back guarantee. If for any reason at any time within 60 days you decide The Conscious Partnering Wisdom Collection 2019 is NOT right for you, just visit our Customer Service Center at support.theshiftnetwork.com, and request a refund. We will refund your money completely.
Upgrade Now